In case you haven't already heard, images of the new PSP Go have been released by Sony, shortly before the big E3 event in the coming days.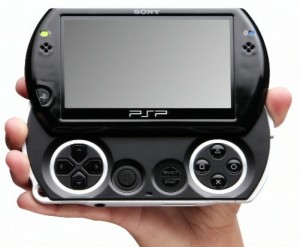 Personally, I think it looks fantastic.
The screen is slightly smaller, but the new design certainly makes up for this in my opinion.
One big thing that seems to be surprising previous PSP owners is that Sony have scrapped the UMD drive and placed a 16GB flash drive in it instead. The Memory Stick Pro slot has also been replaced by a Memory Stick Micro.
There will be plenty more news when the E3 event begins, so stay tuned!