Rating: ★★★★☆
Phone cases are often a really difficult issue for me – trying to find a case at the right price which is durable and designed with the usability in mind is often tedious.
I recently managed to get my hands on one of Urban Armor Gear's latest offerings for my iPhone 6. They have a very large selection of cases for most recent phone models and they offer you a wide variety of case types. Being a bit obsessed with keeping my phone's screen scratch and dirt free, I opted to go for their iPhone 6 Scout Folio case.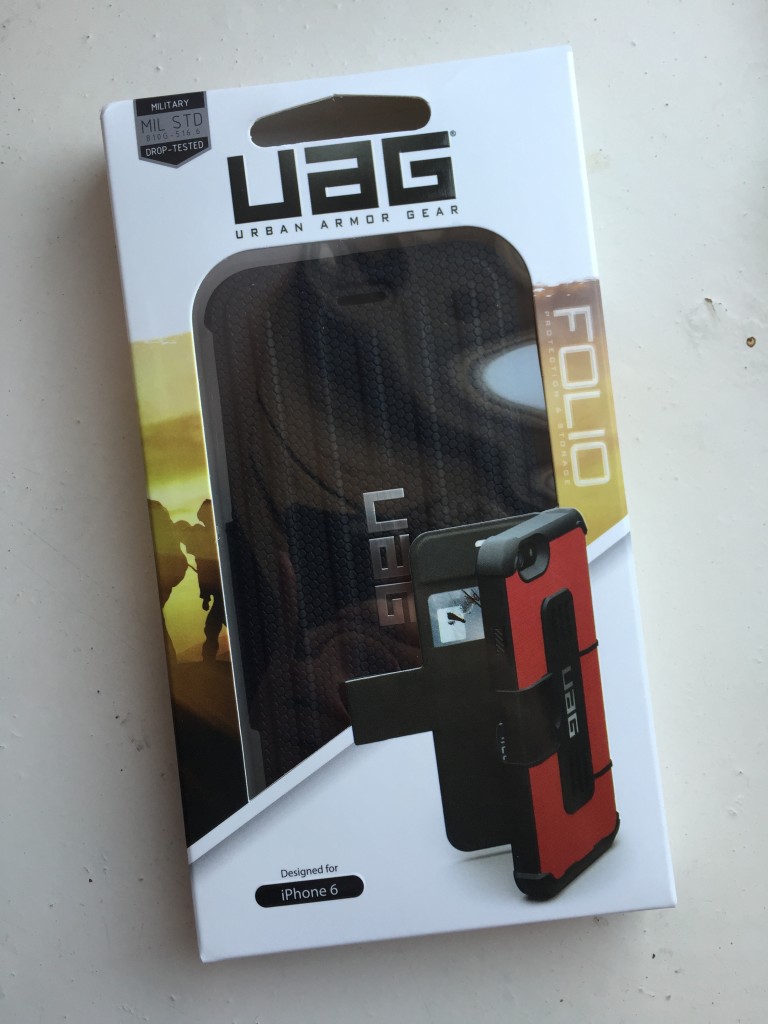 The case arrived very quickly direct from the US having ordered directly from UAG – I was very impressed that it got across the pond to my UK address in around 5 days!
The case itself looks really well built and certainly worth the approximately £25 it would cost here in the UK. My iPhone fits very snugly into the case and doesn't move around at all.
(Screen protector is NOT included)
When you place the phone into the case, you immediately notice the thickness of the strong rubberised material around the phone. It certainly gives the impression that the case would withstand drops even on to nasty surfaces like stone.
With regards to the folio part of the case, it covers the front of the phone well and a fairly strong magnet keeps the case closed. For me, I perhaps would have liked to have seen the magnet slightly stronger – as when I drop tested the case myself from around 5 metres the case did open when dropped. A button popper might have been a slightly better choice in my view. Nonetheless, because of the thickness of the material surrounding the device, the device was well protected regardless of whether the case opened or not.
The folio cover also comes with a card slot which really impressed me. Many of my debit and credit cards are now contactless meaning I can make micro payments without needing to enter my PIN or insert my card into the reader. The design of this case made this feature so easy to use and meant I could leave a single card in the case just for contactless payments. The card is also easily removable if you need to use it for conventional transactions.
All ports are easily accessed (see the photos above) which is a vital plus point for me. I don't think the case would fit very well into a dock connector, but that's very commonly an issue with most cases.
Overall, I was very impressed with the case and certainly feel that its a strong, reliable case that gives a very high level of protection. If you work in the sort of environment where your phone is likely to get abused through drops and knocks, this is certainly a very good range of cases to consider.