Your days are numbered, Internet Explorer.
I was just checking my Windows Update screen when a certain update appeared as available.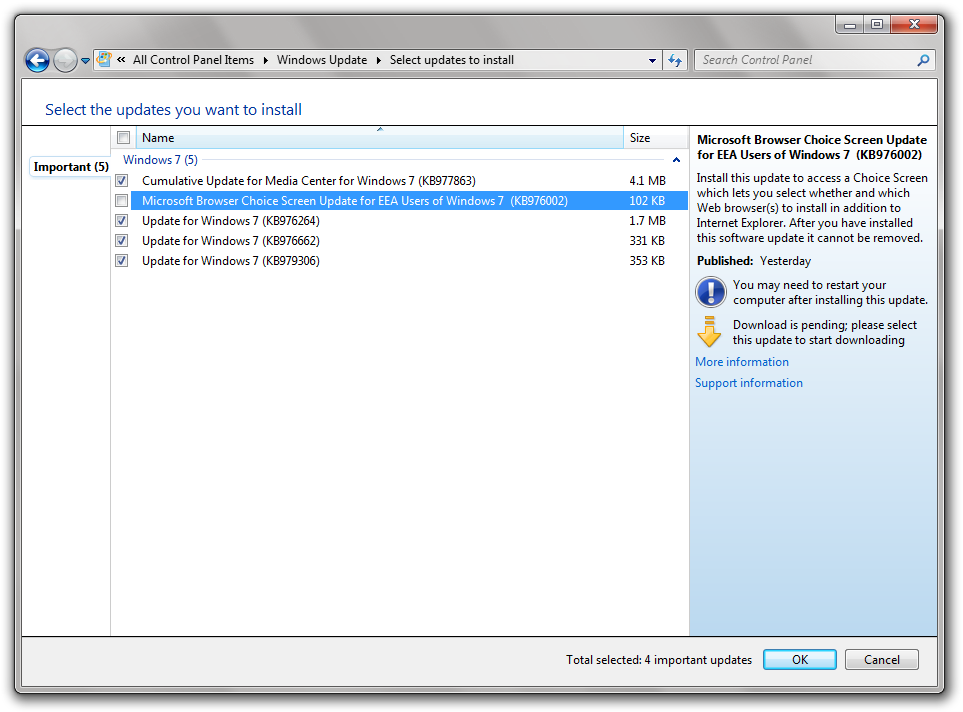 The update cannot be removed once installed.
I installed the update and nothing seemed to change. Tried opening IE, but it just opened as normal. It may be that IE isn't my default browser (Chrome took that place months back) so it may not affect me anyway.
So if you're checking out Windows Update, be sure to download that if you're running IE as you're default browser.