Spotify have just sent me an email which did get me rather overexcited. Check this one out!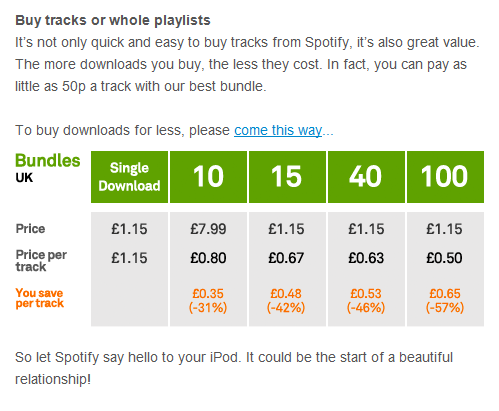 I really would love to believe that you could buy 100 tracks for £1.15 – I guarantee you it would be a bestseller! Sadly, when you actually go Spotify's site, the actual price of the package is £50. Slightly disappointed, I have to admit.
On a more general thought though, it does make me think of the amount of poorly written emails we get these days. You'd think, for a company of that size, they'd at least have someone to check over emails before they send them.
Rant over! 🙂